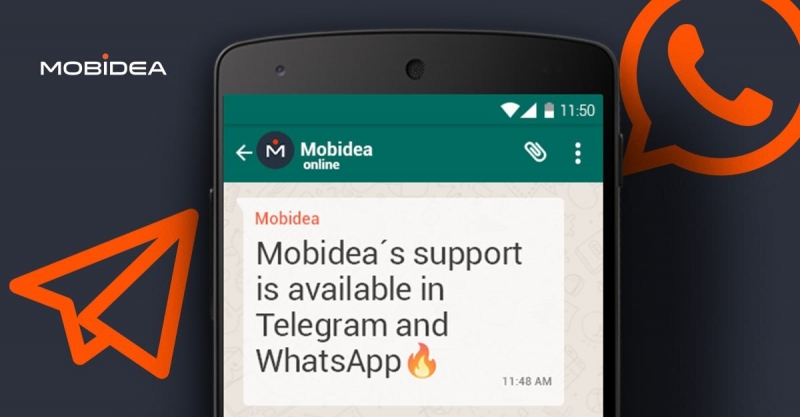 09/08/2023
Exciting News! Experience Mobidea's exceptional support at your fingertips!

Mobidea's support is available on Telegram and WhatsApp!

Whether you're an affiliate marketer, advertiser, or just starting your journey in the affiliate marketing world, our dedicated support team is here to assist you with every step.

Got any questions about our offers? Need help with your account? Want some expert advice on how to optimize your campaigns?

Look no further! With our Telegram and WhatsApp support, you can expect fast responses and personalized assistance tailored to your needs.

Follow the links below to get in touch with us:

WhatsApp - https://wa.me/351961259827

Telegram - https://t.me/Mobidea_Support

Feel free to send us a message anytime, and we'll respond as swiftly as possible!

We believe in providing exceptional support to our valued Mobidea family, and with Telegram and WhatsApp, we're making it easier than ever to connect with us.

Your success is our priority, and our support team is committed to helping you achieve your goals and reach new heights in affiliate marketing.

Let's conquer the affiliate world together!