Summer's here, and things are really heating up, especially over at Mobidea! As the temperatures rise, so can your revenue with the launch of Mobidea's Summer Challenge — 2023 version.
This year's challenge is an exciting one, with cash prizes reaching up to $7,000!
It's one of the biggest contests we've ever had, so check out the mechanics below and join in the fun.
Mechanics:
The Summer Challenge is open to all Mobidea members, so if you're not already part of our network, sign up now!
Here's how the contest works:
Challenge Dates:
August 1st to August 31st, 11:59 PM GMT+1
Choose any of Mobidea's single offers from the following countries:
Angola, Benin, Botswana, Burkina Faso, Burundi, Cameroon, Cape Verde, Central African Republic, Côte d'Ivoire, Democratic Republic of Congo, Djibouti, Eritrea, Eswatini, Ethiopia, Gabon, Ghana, Guinea, Guinea-Bissau, Kenya, Lesotho, Liberia, Madagascar, Mali, Mauritania, Mauritius, Mozambique, Namibia, Nigeria, Republic of the Congo, Rwanda, São Tomé and Príncipe, Senegal, Sierra Leone, Somalia, South Africa, Sudan, Tanzania, Togo, Uganda, Zambia, and Zimbabwe.
Collect your reward once the contest ends!
As long as you reach the Revenue Goal, you'll be rewarded.
Prizes as are as follows: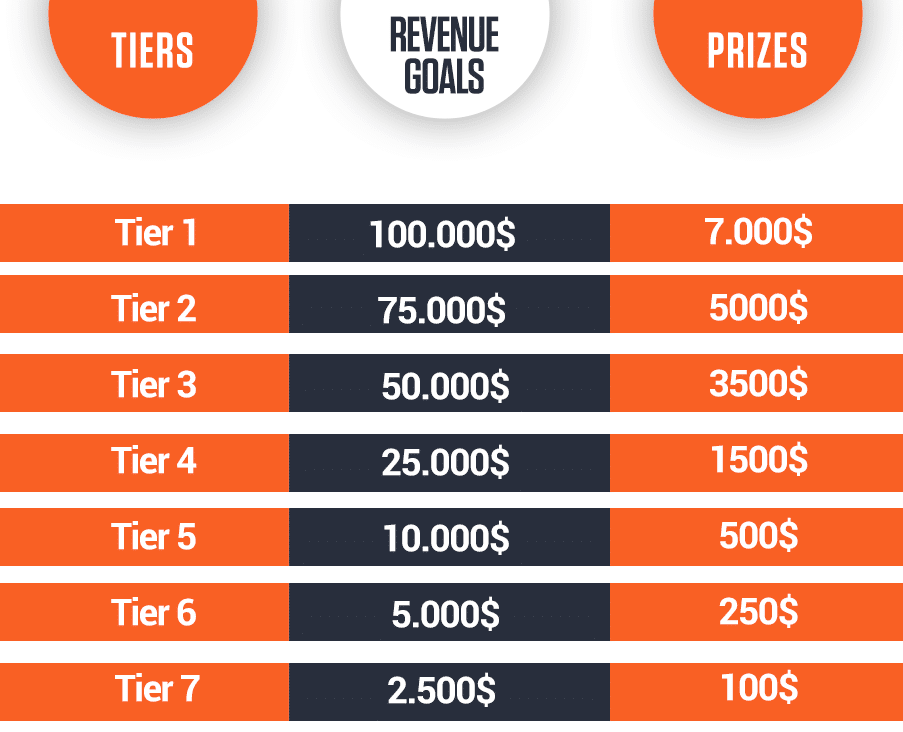 Standard restrictions apply.
For your reference:
- No logos or brand names of Mobile Operators, Carriers, Banks, Payment Solutions, etc.
- No names of Monarch Family, Celebrities or even a regular citizen (unless you have his/her official permission).
- No use of the word "Free" or "Best".
- No Adult traffic.
This could be your chance to really make some money this summer and get more moolah for your hard work!