Any approved affiliates will be allowed to participate in the Cupid Challenge. All the revenues will be counted from February 1st, 00:00 AM to February 28th, 23:59PM.
Approved affiliates must promote a specific Single Offers vertical and/or Smartlink. All the revenue generated from the starting date will be considered for this challenge.
Allowed Single Offers:
All offers under Dating Category
Allowed Smartlinks:
Dating Smartlink (upon request*)
*get in touch with your Account Manager to get access to the new Dating Smartlink. You can also send an email to affiliate-service@mobidea.com
Any affiliates that reaches the revenue goal from the table below will receive the prize directly in their Mobidea balance.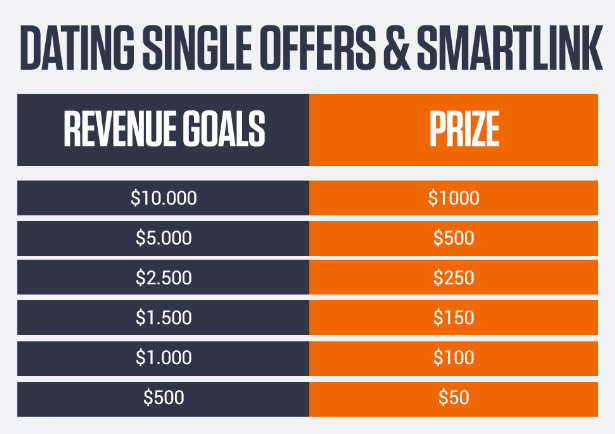 Terms & Conditions
- Revenues will be counted as criteria to qualify for the prizes from the starting date.
- Each affiliate account can only win one of the prizes.
- Affiliates will only be eligible to any of the prizes if they promote Dating Single Offers or Dating Smartlink.
- Mobidea reserves the right to make all decisions with respect to an affiliate's eligibility for the performance bonus.
- The affiliates who meet the eligibility requirements for the prize will receive it as a credit on their account on the first weeks of March.
- Winners will be contacted directly between the 6th and 17th of March 2023.
If you have any questions, send an email to onlinemarketing@mobidea.com